crafted in the USA, Tailored for Your Home
A growth chart is not just a simple measuring tool; it's a cherished keepsake that documents your child's journey from infancy to adulthood. It's a tangible record of their physical growth, a testament to their milestones, and a reminder of the precious moments you've shared.
Heirloom Series
Made from a single, solid piece of 1/2" Baltic Birch. Personalize with your child's name and dozens of color choices with optional engraving and birth stats.
Natalie Script
NO TIPPY TOES
BENTLEY TREE
STANFORD PRINT
FOREST ANIMALS
Fully Painted or Engraved
Our Engraving option features lettering etched about 1/16" into the wood. The lettering is painted with your choice of colors after it is engraved. The Fully Painted option features the same design but the lettering is simply painted onto the surface of the wood. The engraving simply adds to the overall quality of the piece.
Made from Scratch
Every chart is made from start to finish at our shop in South Carolina. We begin with real, raw materials and craft a piece that will last a lifetime. We choose to use a higher grade of wood to help prevent warping or other issues over time. Every Heirloom chart is created from sturdy 1/2" thick Baltic Birch Ply.
Personalizable
Choose from a wide variety of stain, texture and paint colors to perfectly accent your space. We have 40+ designs with unique font and design pairings. Add an optional note or your child's birth stats on the chart to further customize the design. Need something even more unique? Send us a message and we'll be happy to help!
SEGMENTED & HEXAGON
Made from 1/4" Baltic Birch in three segments. Ideal for families on the move, these charts include removable adhesive for easy mounting. Available in a variety of colors with the option to personalize with a name.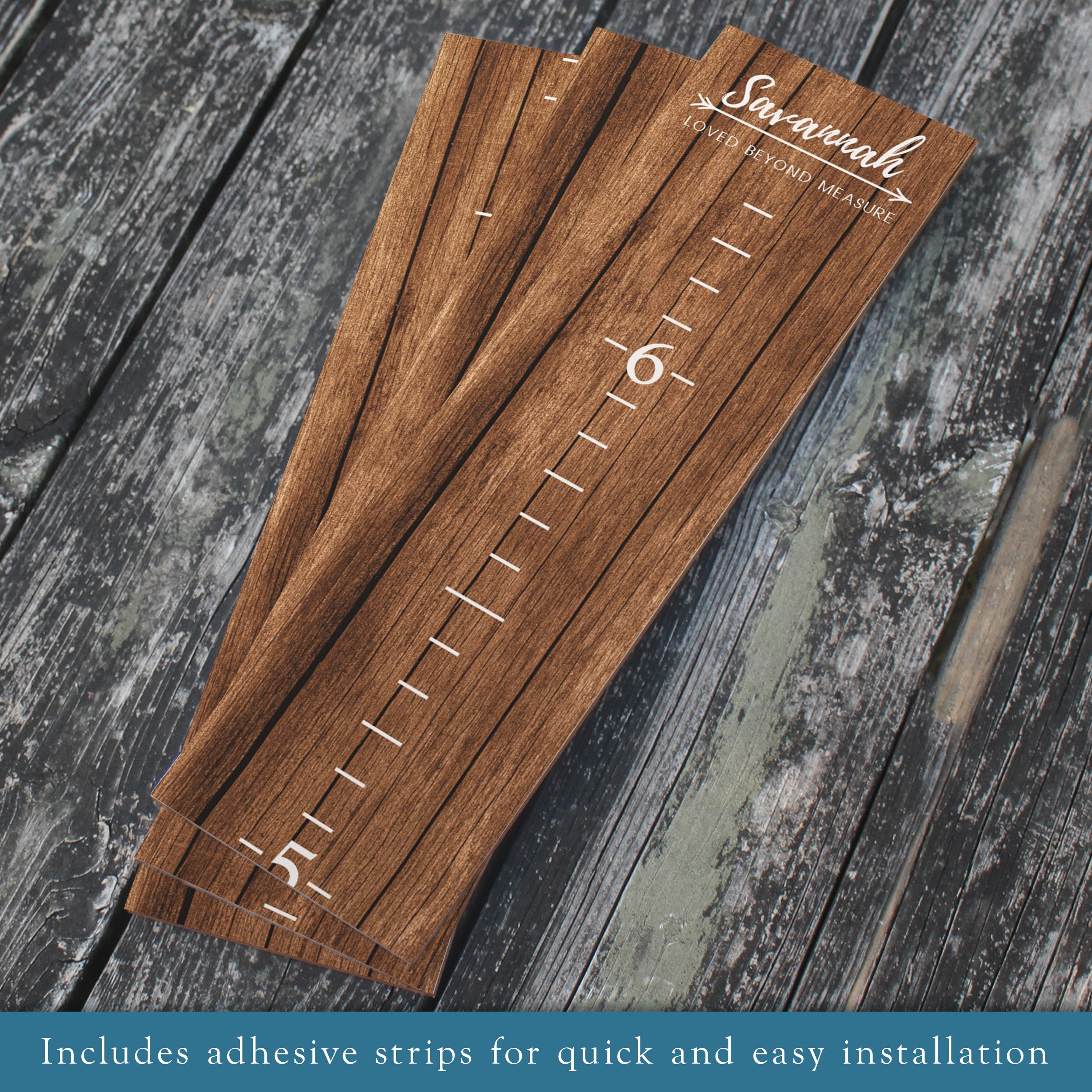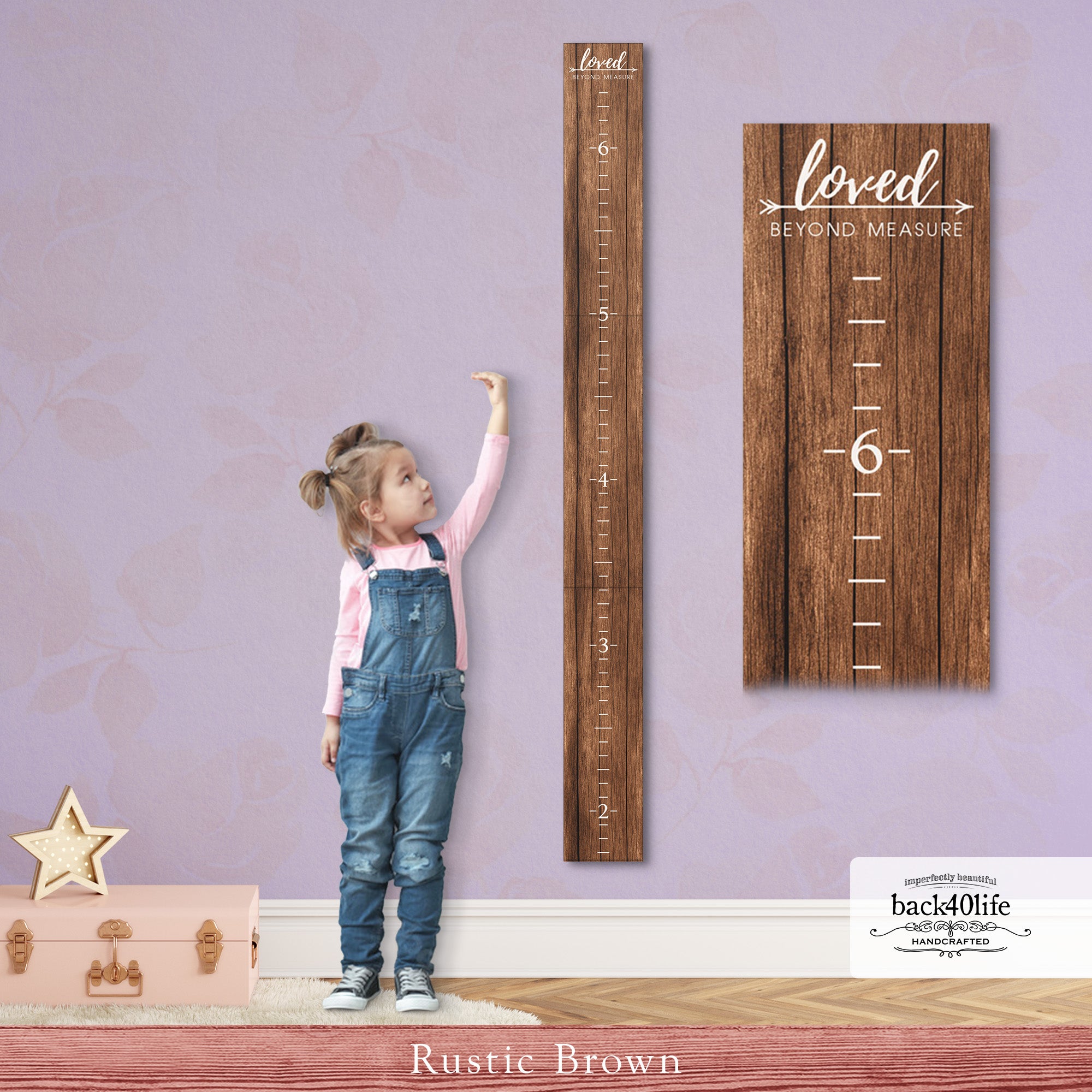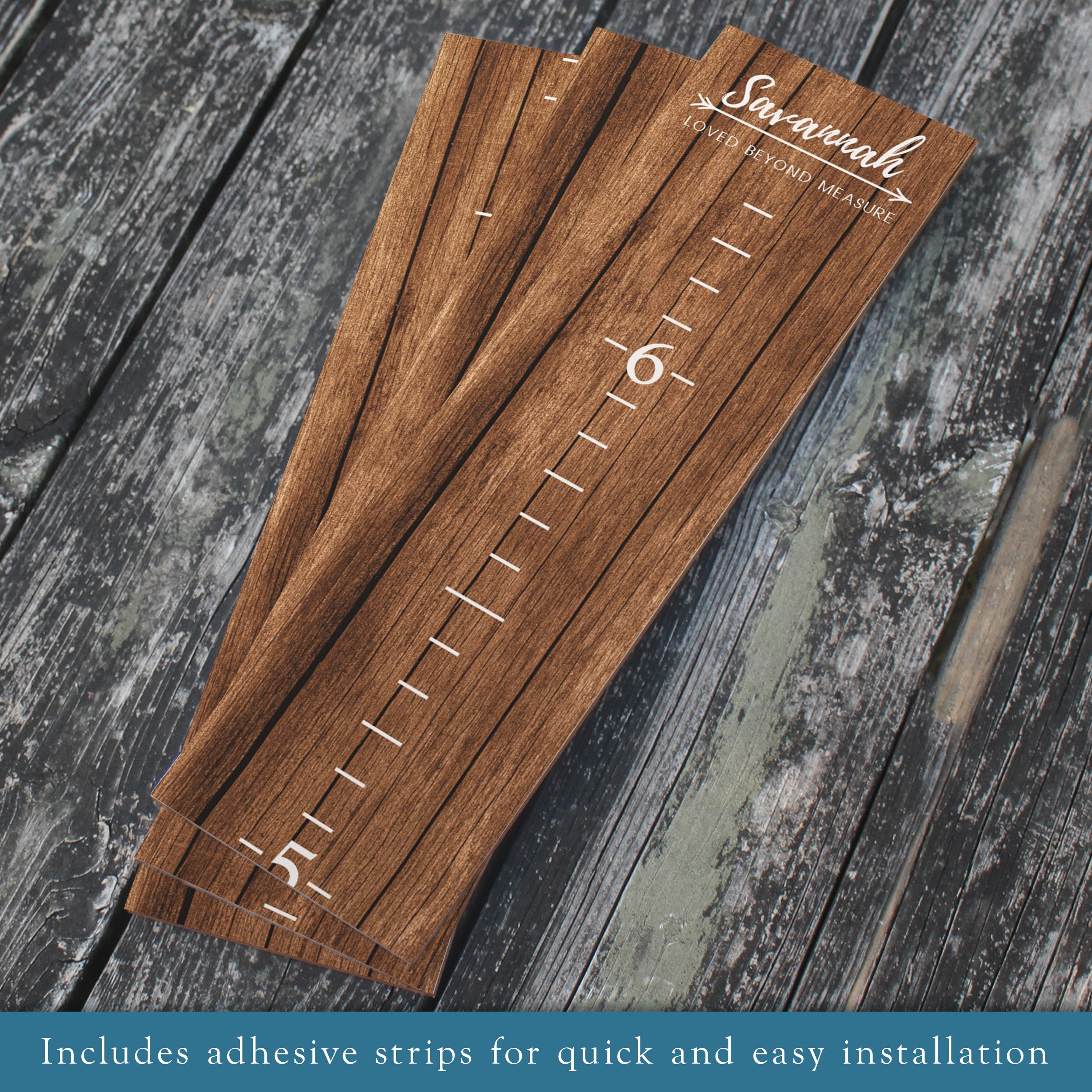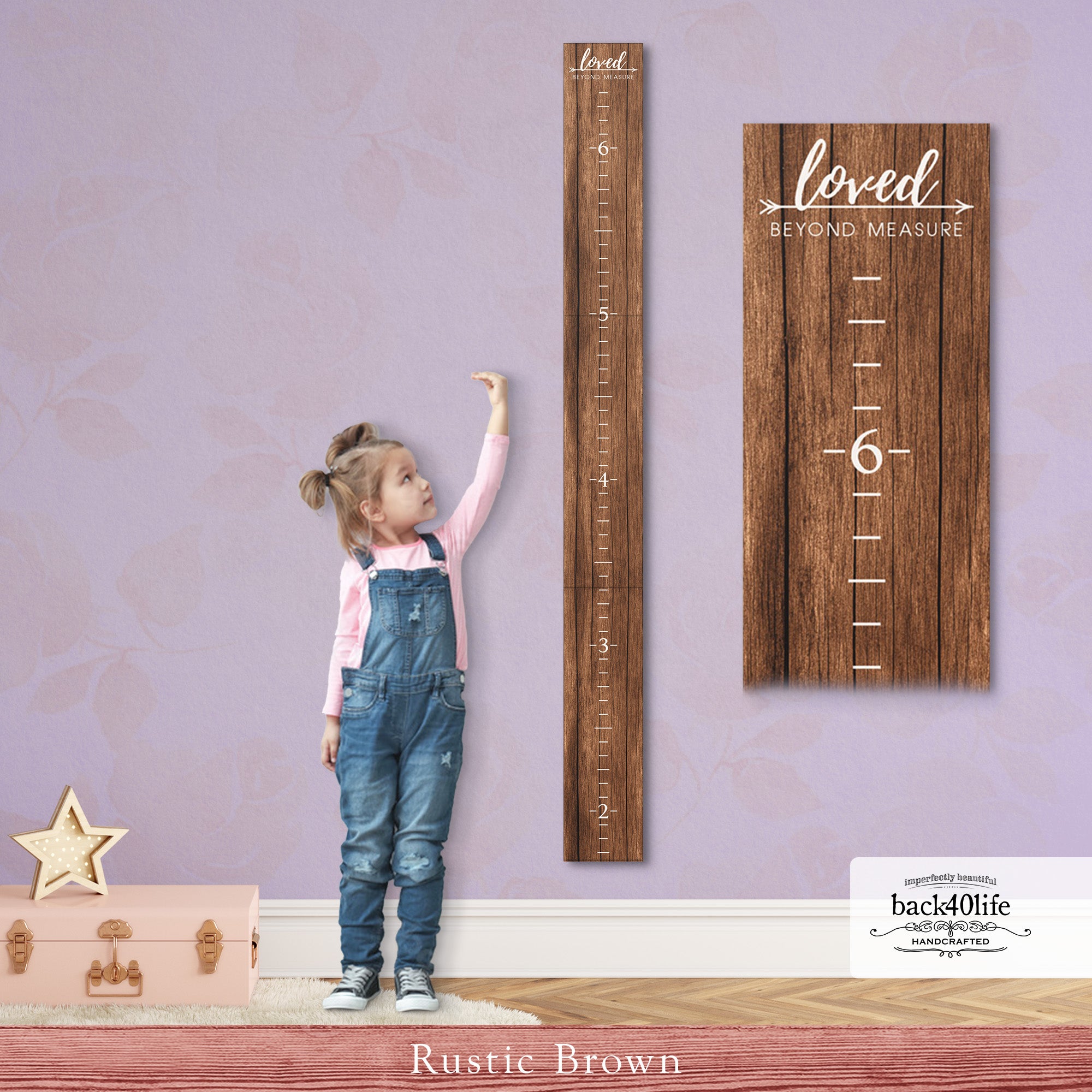 SEgmented - SCRIPT
segmented - PRINT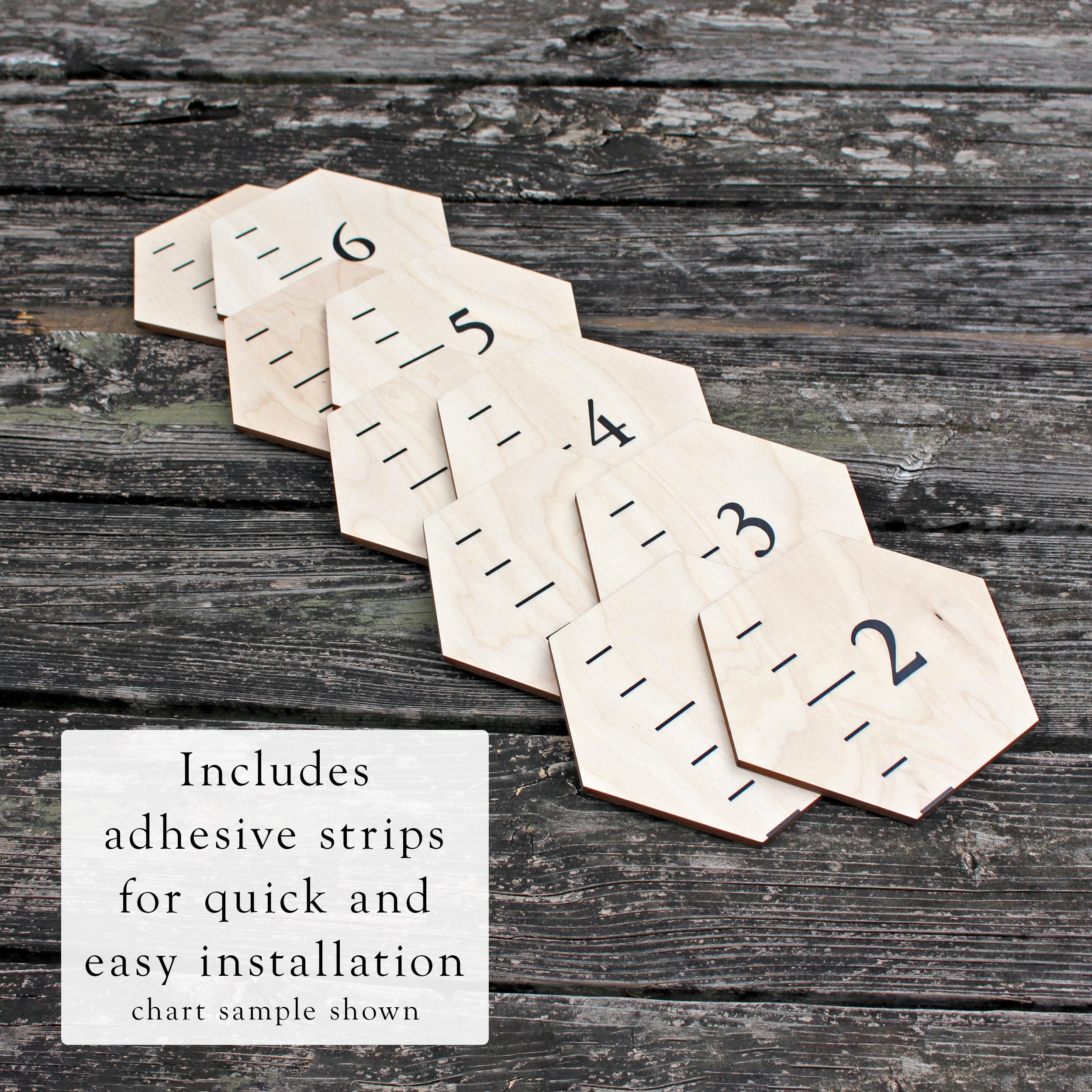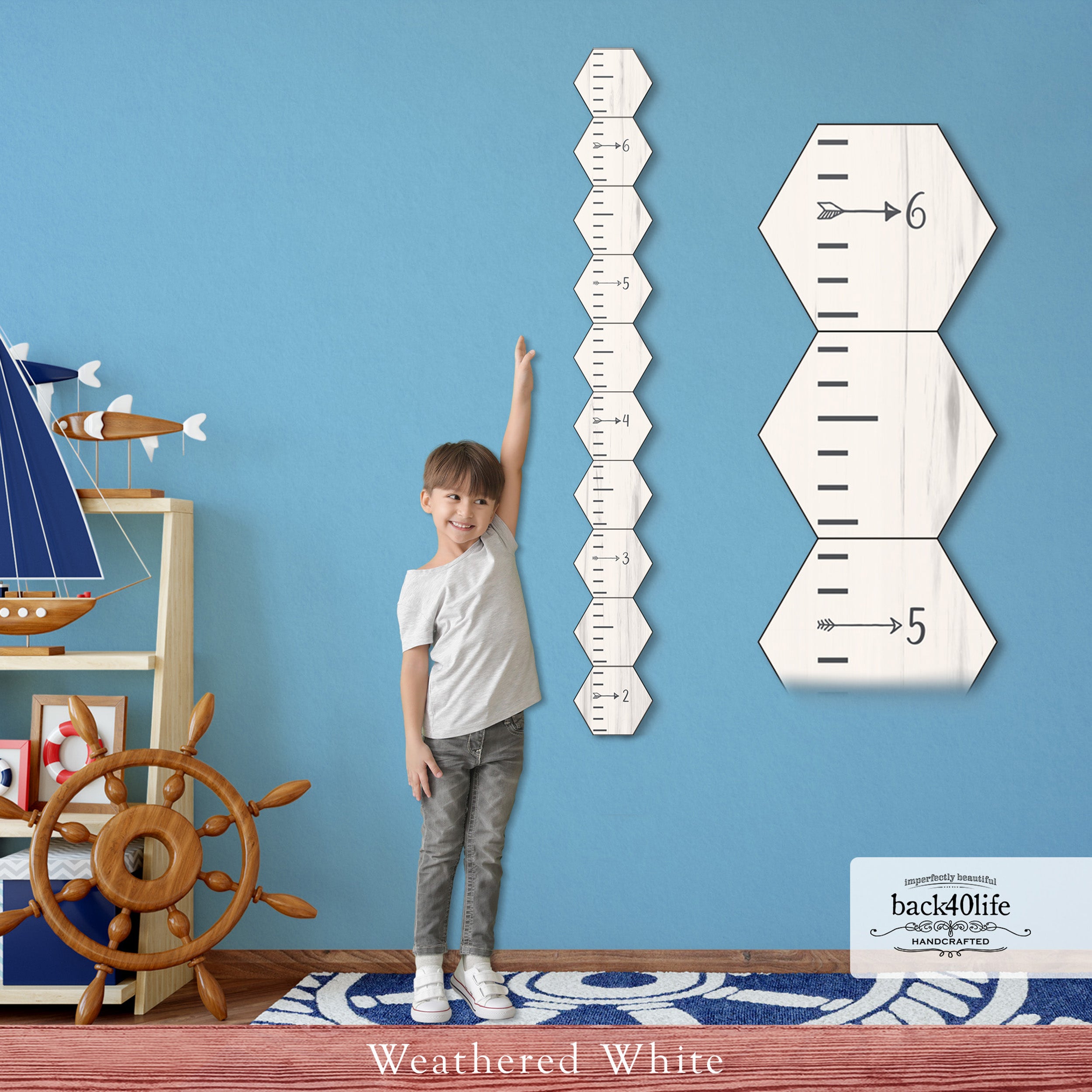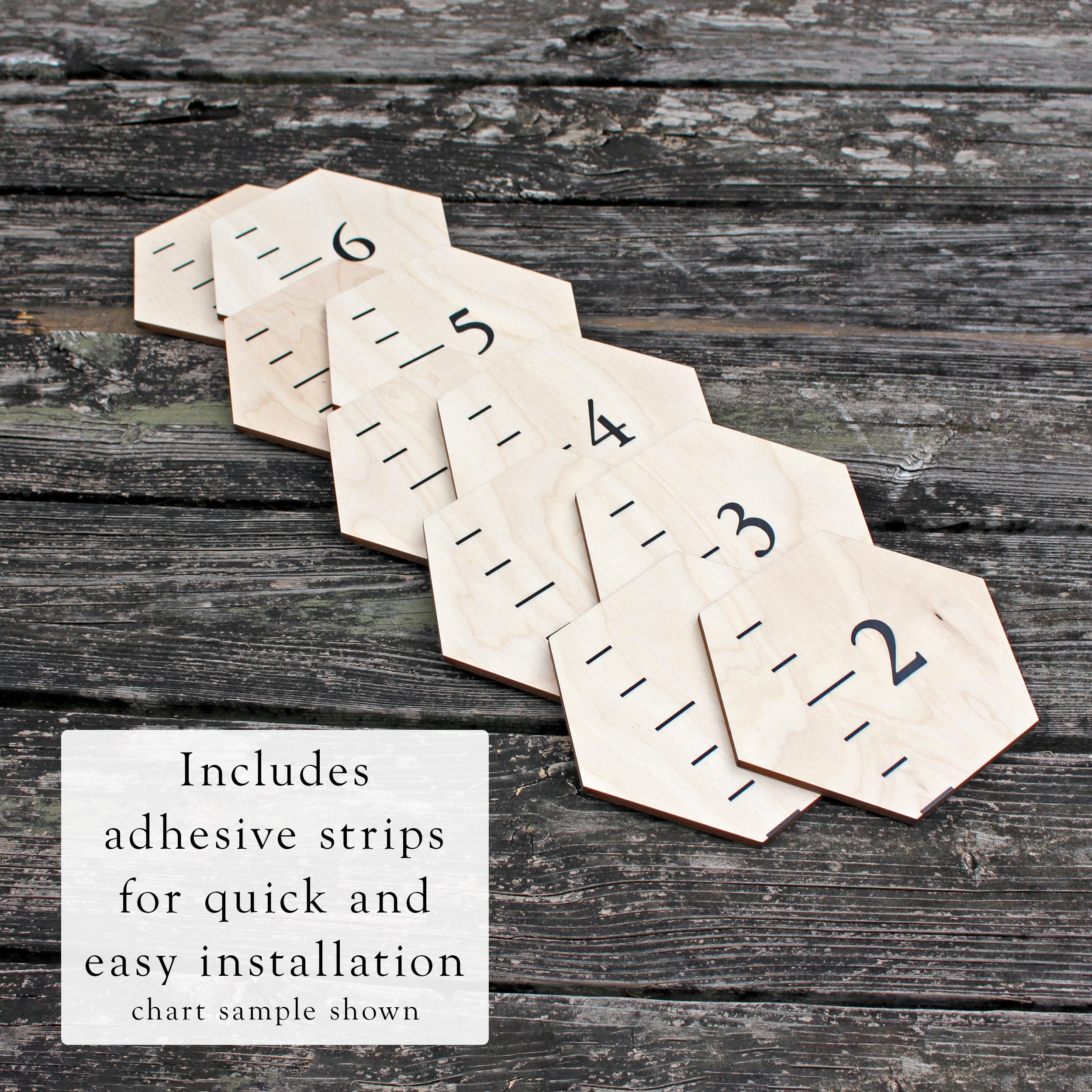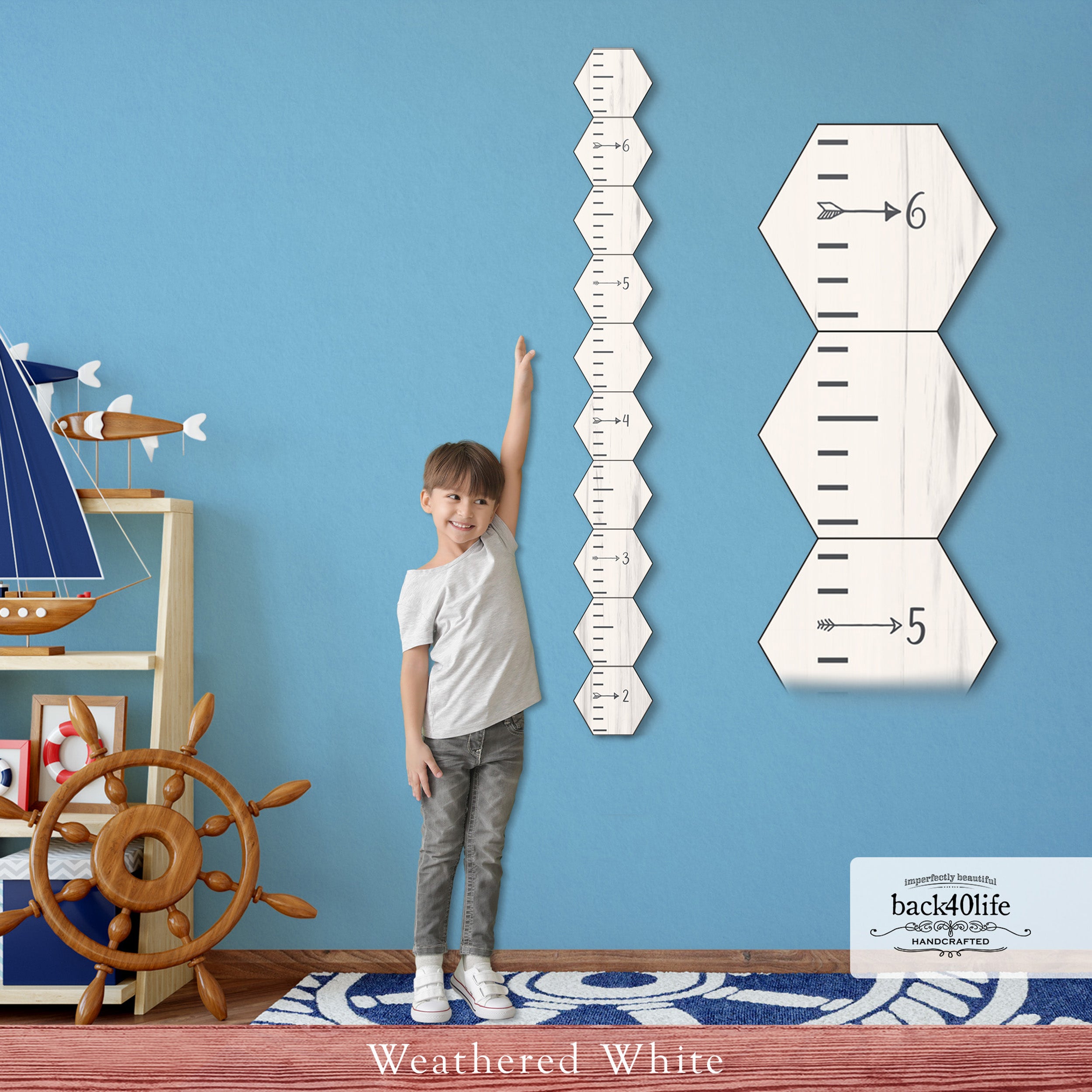 hexagon - SCRIPT
hexagon - PRINT
DIY & MARKERS
The hexagon pieces made from 1/4" Baltic Birch are ideal for smaller spaces. Each piece is prepared with removable adhesive for quick installation. Available in three classic colors with name personalization available.
DIY Growth Chart
Script Markers
Print Markers
Vinyl mailbox decals are a practical and stylish way to display your address, making it easy for delivery services like UPS, FedEx, Uber, Lyft, DoorDash, UberEats, and Walmart to find your home. These decals come in a variety of classic, modern, and whimsical designs, some of which are right-aligned for mailboxes with flags. For those without flags, there are centered designs available. You can choose between cut lettering decals, which look like they were expertly painted on, or a sticker version with customizable background and lettering colors. These decals not only enhance your curb appeal but also ensure your address is visible to neighbors and emergency services.
WEDDING CEREMONY
GRADUATION
WELCOME FRAME
ACRYLIC MENU
BABY SHOWER
BABY PHOTO PROPS
REALTOR PHOTO PROP